A proven route to building your own successful consultancy business.
Leverage the power of the Sandler System to drive ongoing development for your clients and yourself.
Sandler UK Awarded 5 Star Franchise Satisfaction Award
By The Best Franchise Awards UK
Sandler franchisees have spoken – and their satisfaction is loud and clear.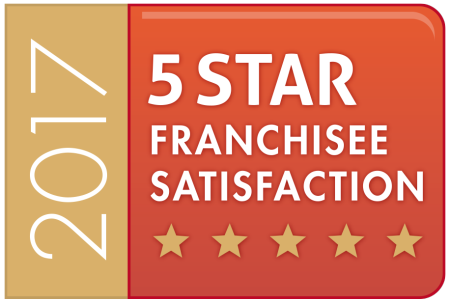 Do we pass the realism test?
2019 Figures
Sandler showcases power as average UK franchisee turnover tops £200k
The world's largest sales consultancy is helping franchisees fly further with confirmation that the average annualised turnover of a Sandler UK franchisee, based on the first 6 months of 2019, will surpass £200,000 this year.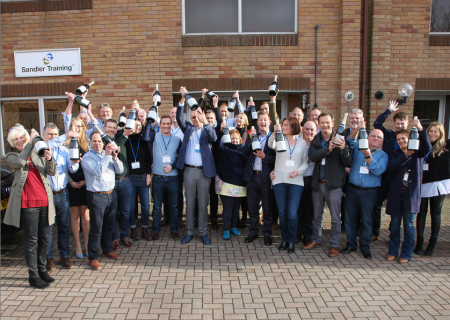 You need a systematic, comprehensive approach
Learn what our franchisees have to say about the growth potential the sandler system realises for them and their clients.
Meet our CEO Shaun Thomson
Shaun Thomson, CEO of the Sandler Training organisation in the UK, started the Sandler Training office based in Oxford in 2003.
Shaun and his team, based in Chipping Norton, Oxfordshire are now coming up to their 15th year with Sandler. Shaun is also the Master Franchisor for the UK and remains passionate about helping his clients (entrepreneurial companies and the other Sandler Training Franchisees) increase their customer base and grow their business.
Our clients need to know that their training investment will have accountability + measurability
YOUR TRUSTED EXPERT FOR SALES AND MANAGEMENT ADVICE
The Sandler Blog
Insight and tips on current sales, sales management, leadership and management topics. We invite you to comment on our posts and to pass them on to your colleagues.
Sandler Bookstore
The Sandler library of books includes two Amazon and Wall Street Journal best-sellers, as well as the best-selling sales classic for any sales book ever.